The revolution in automation and digitalization is transforming the industrial landscape.
It's called Smart Factory, IIoT or Industry 4.0, and it's helping business increase efficiencies, set up flexible working practices, anticipate problems and lower manufacturing costs.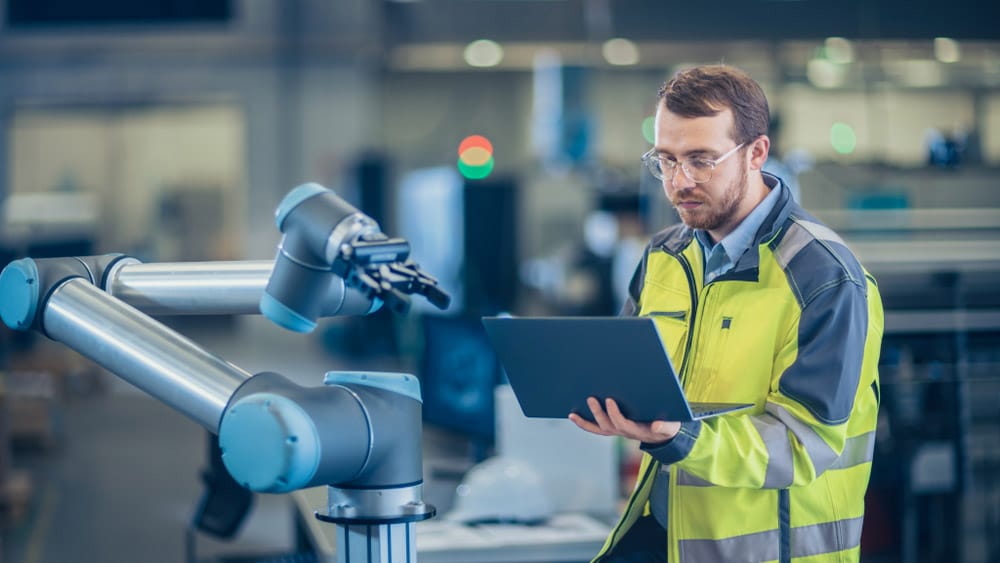 Data is the driving force behind Industry 4.0. From applications such as process automation, to preventive maintenance, or screening techniques, our custom ASICs enable real-time and remote data collection, processing and exchange, which makes them an ideal solution in today's manufacturing and other industrial activities.
To secure your competitive advantage, working with IC'Alps guarantees that:
Every ASIC is exclusively developed for you
You are the only owner of the ASIC design
Each ASIC is specifically designed to interface with your selected or proprietary sensors
Other applications
We also support multiple projects in the demanding medical, transport, IoT, and aeronautics space & defence sectors
Get insights into ASIC advantages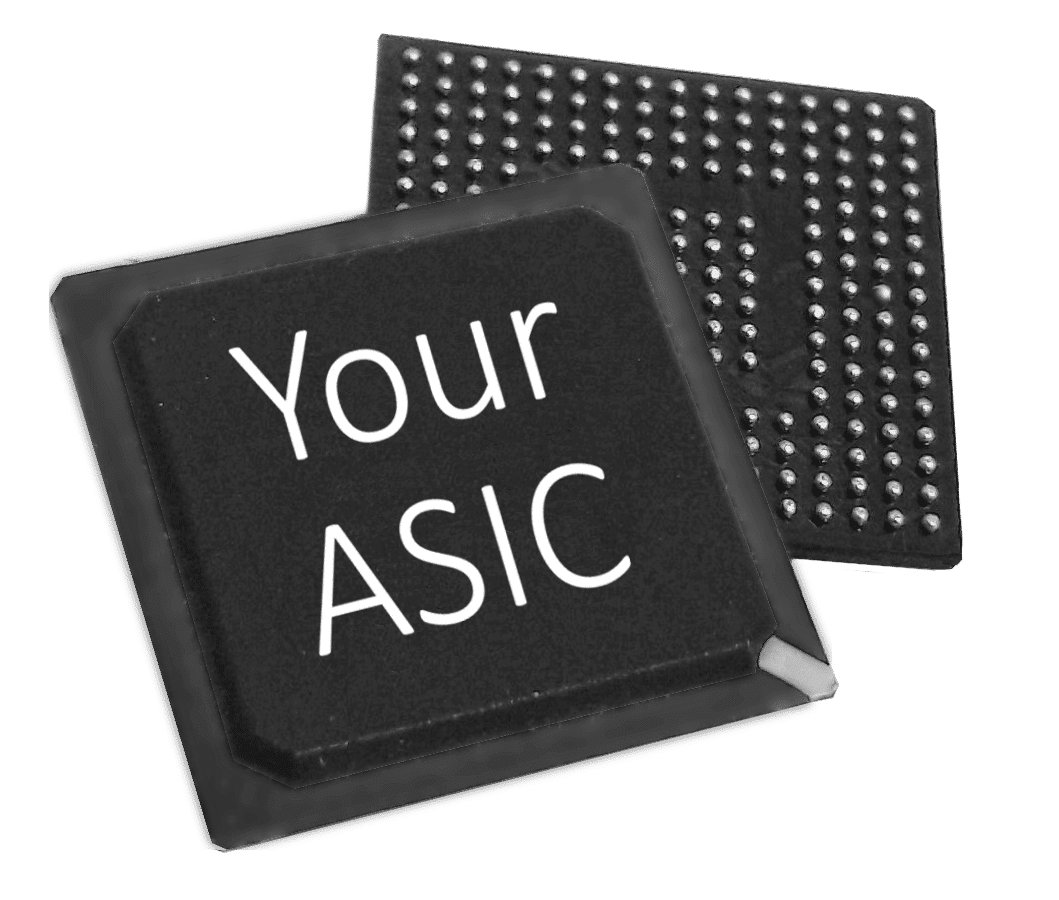 An ASIC offers new possibilities and opportunities, simply not possible with standard components
Designing on target and cost effective integrated electronic systems takes an understanding of the specific requirements that exist within the industrial sector, but often hard to address with standard components.
High-accuracy/high-resolution/low-noise sensor interfacing
High and low supply voltage and wide temperature ranges
Low power consumption
Embedded data processing
Overvoltage protection and detection
Small footprint
ESD protection for harsh environment
An ASIC makes it possible to integrate all specifications in one chip including custom sensor interfaces, advanced connectivity, high-voltage operations, processing capability and security features.
Our expertise for industrial ASIC design & supply
First-time-right and on-time deliveries
IC'Alps is ISO 9001 certified for industrial ASIC design and supply
Through our qualified design flow we can ensure first-time-right ASIC developments and guarantee an on-time delivery of your project.
We specialize in the domain of mixed-signal ASICs, particularly for sensor interfaces where low-noise analog elements for data acquisition meet with digital functions for data processing.
We have an in-house pool of analog and digital experts and for each ASIC project we dedicate a team of specialists that will complement your team's capabilities.
On chip processor architectures
To meet the demand for smarter electronics and ensure we select the most appropriate processor core for each use case, we work with a range of partners for embedded processing IPs including Arm and RISC-V cores. We have a large experience designing ASIC and SoC incorporating mono or multi-core architectures.
IC'Alps has been appointed Arm Approved Design Partner. This accreditation assures that we provide expert support and that we have the design expertise to create highly innovative Arm-based ASIC designs.
For movement, pressure, or electric currents, we have the expertise to design the ASIC that will optimally interface with your choice of sensor.
The ASIC can integrate the communication system suited to your preferred protocol: wired or wireless, LoRa, Sigfox, or custom.
We design our ASICs for operation over a significantly extended period of time and under harsh conditions (temperature, radiation) while handling high input voltage range and currents.
Being an independent company, we can set up the supply chain that perfectly matches your ASIC project requirements, budget and schedule. We have been working and fostering relationships with leading semiconductor manufacturers and can thus leverage this experience and partnerships for your project. We support a wide range of technology nodes from 0.35μm to 16nm.
We fully understand and appreciate the specific requirements of industrial ASICs and we can offer more than design services to help your company scales up in capacity or find the right expertise.
Our experts work with your team from the specification of your custom integrated circuit to silicon prototype all the while managing the entire supply chain.
Our services
Industry 4.0 ASIC applications
Altough our turnkey ASIC designs are customer-exclusive and tailored for each unique use case, our experience and expertise extend to cover a broad spectrum of applications in the industrial sector.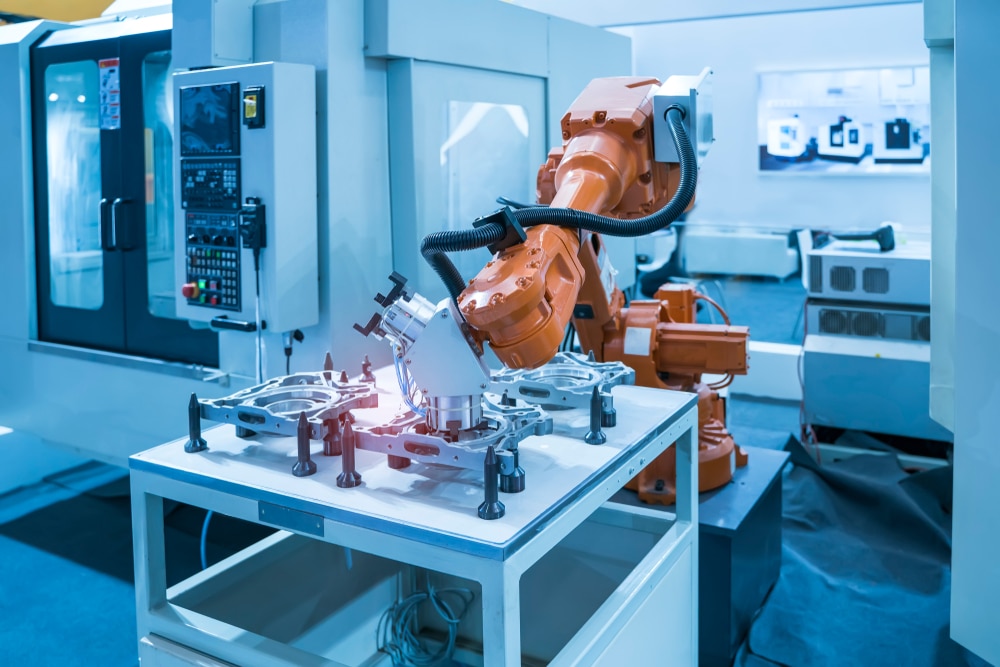 Environmental sensors: flow, gas, humidity, chemical
Position, movement, occupancy and speed sensors: magnetic, accelerometer, gyroscope
Pressure sensors: Wheatstone bridge interfaces, capacitive, resistive…
Hall-effect sensors
Ultrasonic sensors
Close or open loop sensing
Considering using a custom integrated circuit for your application but don't know how to start?
Get in touch with our team