We are launching a set of reference designs that could significantly reduce design costs, risk and time compared to starting an ASIC design from scratch.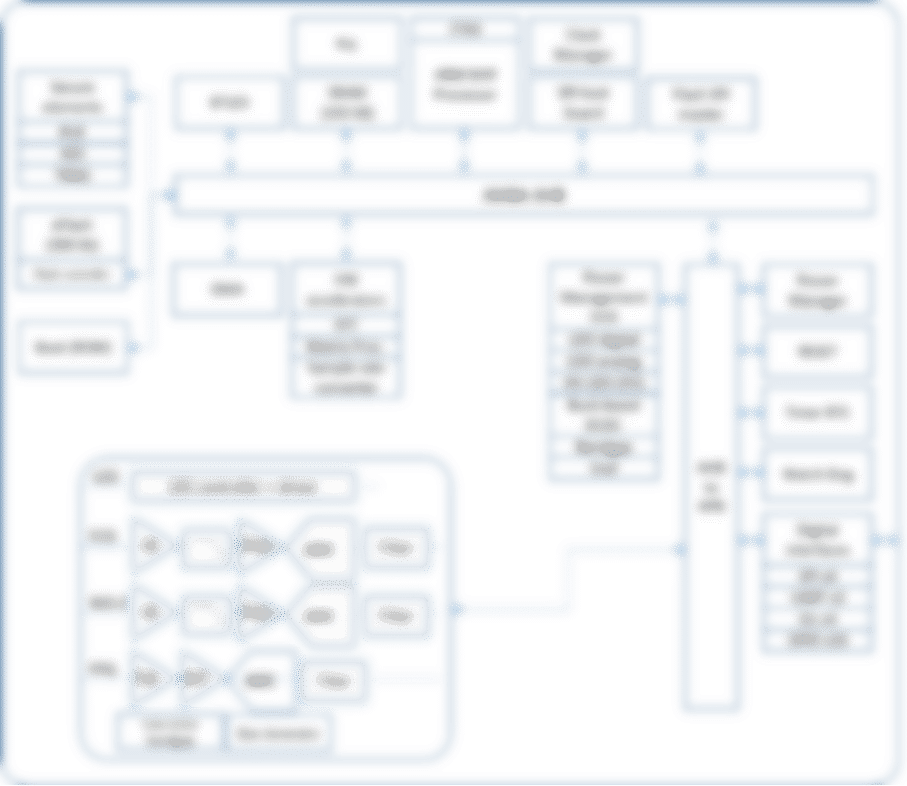 Our first released reference design, uViSiA, is aimed at battery powered medical devices
NEW reference design:
uViSiA, the ASIC reference design for applications where high precision and low-power continuous monitoring of vital signs is required
Your area of expertise is wearable medical devices. Ours is integrated electronics, energy management and sensor interfacing.
We have been working to create a reference design that has the best of what every wearable medical equipment should have: it's energy efficient, secure, cost effective, ready for customization and ISO 13485 certified.
Together we can help healthcare professionals adopt wearable devices for vital signs monitoring!
Medical reference design for ultra-low power vital signs monitoring
uViSiA is an ASIC reference design that can be perceived as a complete "tool box" for any manufacturer seeking to propose a disruptive product requiring monitoring of physiological parameters in a wearable equipment.
It is targeted at high precision and low-power continuous monitoring of vital signs such as Electrocardiogram (ECG), Photoplethysmography (PPG), Bio-impedance (BioZ ) and body temperature.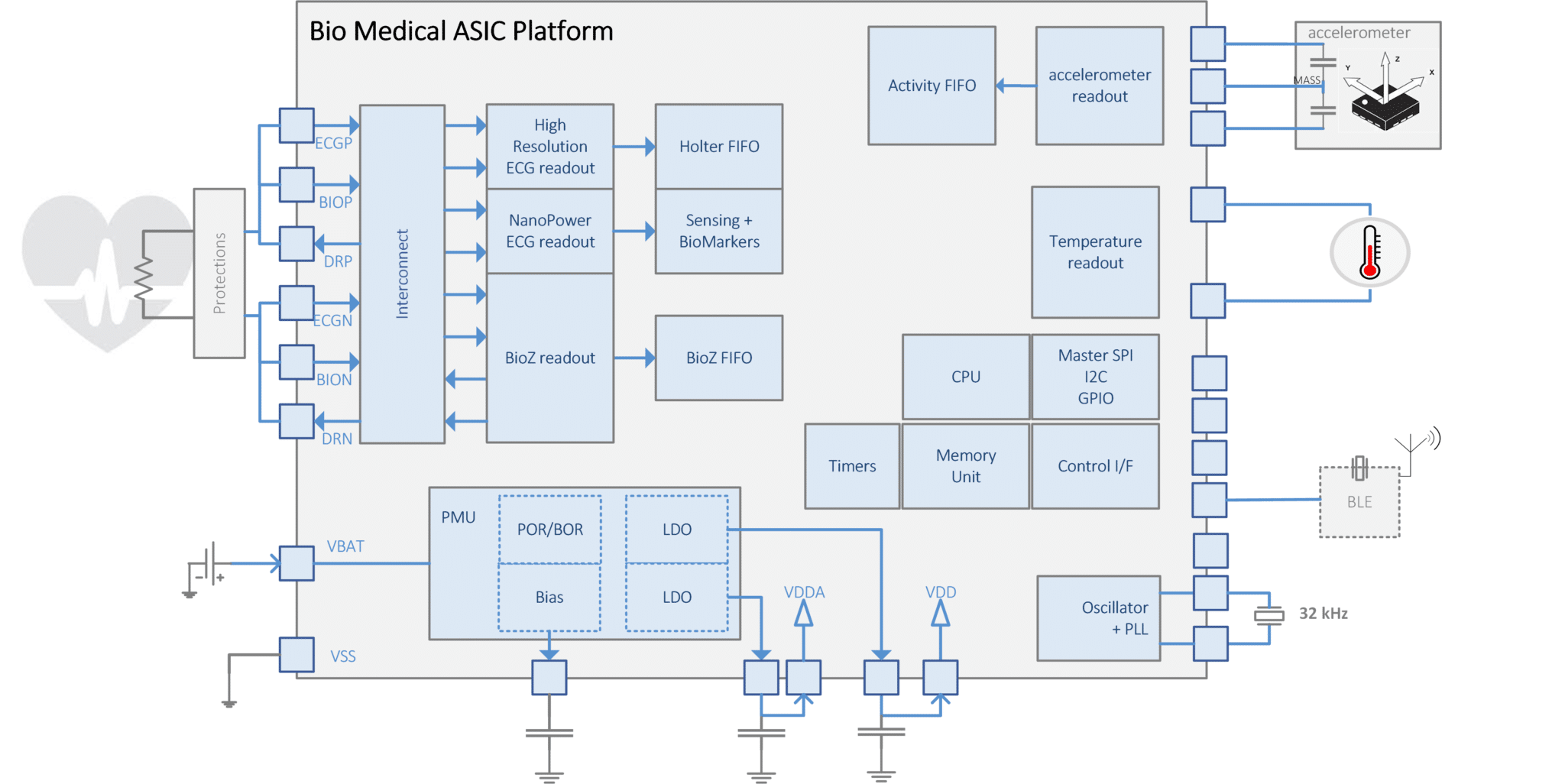 This diagram shows the entire range of semiconductor blocks included in this reference design. Most medical devices will only need a subset of these blocks.
On chip interfacing with biosensors (signal conversion, filtering, amplification, and conditioning) to collect medical grade accurate and reliable data
Embedded raw-data processing
Security elements to protect data collection and communication from potential attacks
Wireless interface (Bluetooth Low Energy BLE), for compatibility with most equipment
Nanopower EGM/ECG readout
To support an accurate and reliable EGM/ECG measurement, we can provide a nanopower Analog Front-End (AFE) readout, designed in-house by the IC'Alps team.
More info about our nanopower EGM/ECG readout
Application areas of our medical reference design
The following items are just some of the application areas where you can base your device architecture on uViSiA
Long term remote patient monitoring in non-clinical environment
Short term monitoring in hospitals, emergency services
Clinical trials
Fitness and sports monitoring
Examples of compatible vital signs monitoring products
Disposable and reusable skin patches
Fitness trackers
Smart wear
Smart watches
Hearables
Invisibles
Contact our team to request a copy of uViSiA product brief
Speed up your time to market
Our reference designs can be reused as "technological bricks" across many applications and optimized for further ASIC tailorization by our design team.
Controlled budget for early exploration and performance extrapolation of innovative products
Overall reduction of development costs
Reduction of Bill of Materials
Faster time to market
Predictability of schedule and performances
Reduced development risk
Flexibility to optimize performance and features to a given application