We are developing reference designs that significantly reduce design costs, risk and time-to-market compared to starting an ASIC design from scratch.
They constitute real toolboxes (IP blocks and integration rules) for our Customers' benefit. They can be reused as technological bricks across many applications and will be optimized for further ASIC tailorization by our design team
Secure your product's market entry
We are developing reference designs as first assembly of IP technology blocks to make first correlation between silicon measurements and simulation results. Our goal is to enable:
Early exploration and performance extrapolation of innovative products on the basis of reference design results
Faster time to market for our customer products
Reduction of overall development costs & risks
Confidence in optimizing performance or adding features to a given application
uVisia Medical Platform for ultra-low power vital signs monitoring
uVisia is an ASIC biomedical platform, compliant ISO13485:2016, integrating IP technology blocks for monitoring physiological parameters and vital signs in implantable/wearable equipment.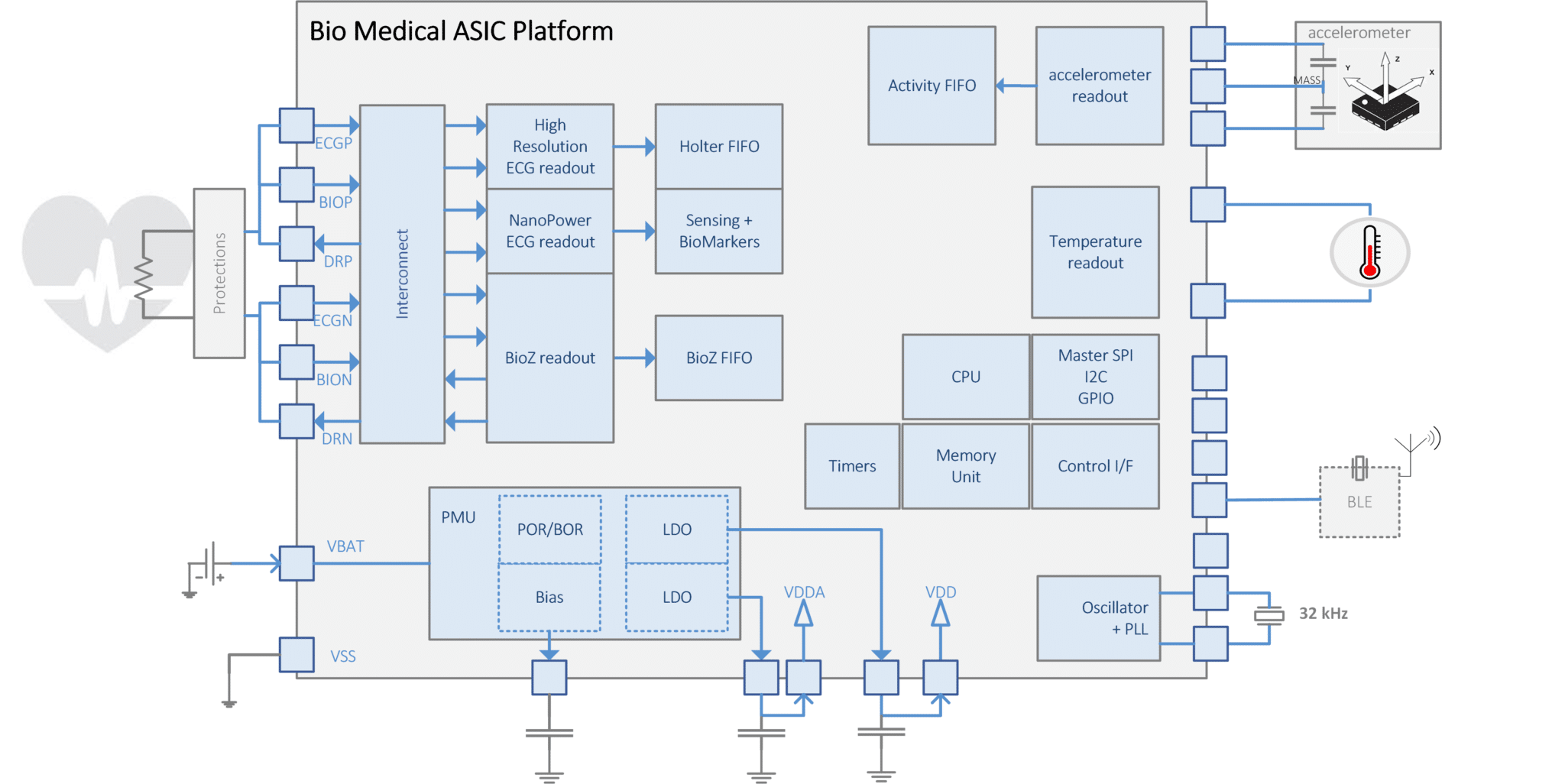 Ultrasound platform - Innovative Technology for Ultrasound Applications
Designing custom Tx/Rx chains enables to reach the best performances with the transducer used (pMUT, cMUT, …). IC'Alps, a company of Doliam Group, has developed experience in designing toolbox since 2018, handling the challenges of mixing high voltage and nominal voltage for the Tx path and modeling the transducer with the amplification chain for the Rx path.
Learn more about our ultrasound platform
Coming soon