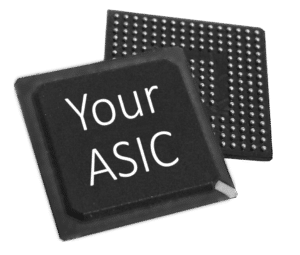 We are an innovative company constantly trying to improve and acquire cutting-edge knowledge in anticipation or in support of our customers' projects. This results in regular investment in research activities and exchange with other companies or laboratories doing research.
Here you will find a selection of our current and past projects, some of which are publicly funded.
Case studies
We support multiple projects in the demanding medical, industrial, transport, IoT, and aeronautics space & defence sectors
Unlock the potential of ASICs
MyHeartSentinel
(07/2018 - 07/2019)
A digital stethoscope implanted in the upper border of the stomach.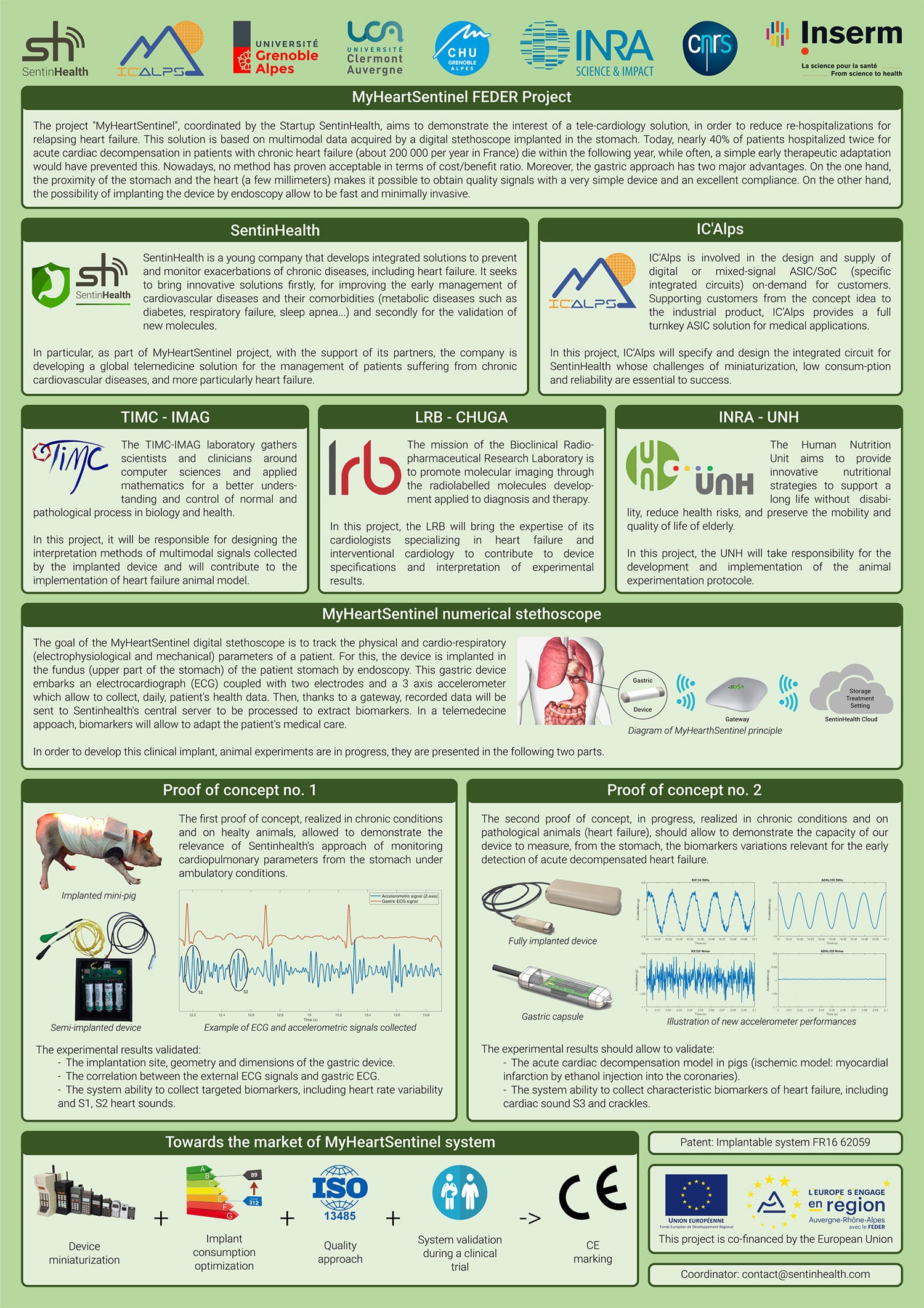 Objectives
To demonstrate the interest of a tele-cardiology solution to reduce re-hospitalizations for relapsing heart failure. This solution is based on multimodal data acquired by a digital stethoscope implanted in the stomach, and it enables to prevent acute cardiac decompensations by simply early therapeutic adaptation.
Our contribution
Our role has been to specify and provide an architecture of the custom integrated circuit (ASIC) matching with challenges of miniaturization, low consumption and high reliability.
Project type
FEDER project
Our partners
TIMC, INRA-UNH, LRB-CHUGA, and the startup SentinHealth.
Development of Intellectual Property (IP) blocks for ASIC in Ultra-Sound imagery.
Objectives
To support System Houses in the design of ultrasounds solutions by using a silicon proven and ISO 13845:2016 certified libraries of analog and digital functions dedicated to reception/transmission of ultrasound signals.
Our contribution
We have designed a complete library of mixed-signal functions ready to be integrated in ASIC (with silicon results on reference design). The achieved performances are compliant with ultrasound application requirements and in particular with medical applications.
Project type
Internal R&D project with the support of the BPI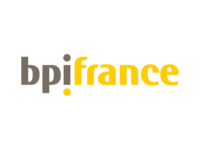 Belicim
(01/2020 – 03/2022)
A platform based on specific integrated circuits (ASIC) optimized (consumption, size, security, ISO13485:2016) for Active Implantable Medical Devices (AIMD)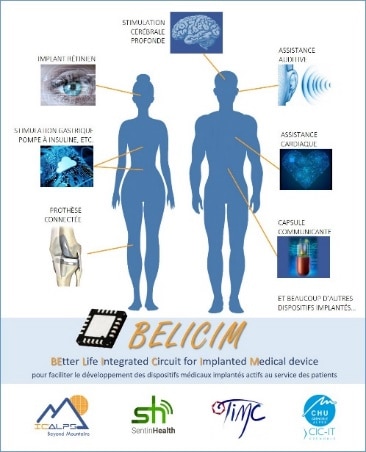 Objectives
The BELICIM project takes place in the context of the worldwide development of active implantable medical devices (AIMD) in order to treat the problems linked to the aging of the population: chronic diseases, acute pathologies, improvement of the quality of life. It is a major societal issue, leveraging on the miniaturization and digitization of medical devices and associated services.
Our contribution
The heart of the BELICIM project consists in developing a platform based on integrated circuits (sensor interface, calculation, RF communication, power supply) increasing the performance of the implants, reducing costs and development time and meeting the requirements of ISO 13485:2016 medical certification.
Project type
PSPC-Régions
Our partners
TIMC-IMAG, CHU CIC-IT, SentinHealth
Thesis support
(08/2018 – Q4'2020)
Advanced research around asynchronous serving true random number generation, as well as ultra-low power unclonable function as unique identifier for integrated circuit.
The close collaboration with the TIMA lab allows an efficient work up to the design of:
Self-timed ring based true number random generator with increased power efficiency < 10pJ/bit), high bit rate (> 400 Mbit/s in 55 nm CMOS technology), and stochastic model in line with AIS 31 (BSI standard).
Self-timed ring based physical unclonable function with guaranteed randomness and uniqueness, easy migration (based on standard cells), a real integrated circuit fingerprint x1000 faster than classical ROPUF.
Our contribution
A patent registered in 01/2020, demonstration on FPGA (Xilinx Zynq7000, Altera CycloneV) and on silicon (in ST 65 nm, in coming months on 22/28 nm advanced nodes)
Our partners
Tima, Université Grenoble Alpes, CNRS
Chair Deep Care
Since 07/2019
Patient Empowerment via a Participatory Health Project