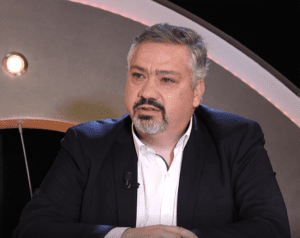 Jean-Luc has been leading IC'Alps since 2018, in both strategic direction and positioning in the rapidly ever changing ecosystem. He started his career working on what will become WIFI (at CANON Research Center) before evolving towards the design of electronic cards (at Compagnie des Signaux) then electronic circuits (T-Sqware spin-off from Matra MHS -> GlobeSpanVirata) for telecom applications (ATM, leased lines, DSLAM). After the explosion of the Internet bubble in the early 2000s, he then created MND Semiconductors, focusing on the design of electronic chips (mono and multiprocessors, with embedded FPGA) before its acquisition by DxO to serve mobile phones applications (video compression, picture / video quality improvements for key OEMs). In 2011, he joined Dolphin Integration as Business Manager notably to develop major mil / aero accounts and overall ASIC/SoC services.
Jean-Luc brings over 25 years of experience in the micro/nano electronics industry, as well as his entrepreneurial spirit, and his desire to always move forward.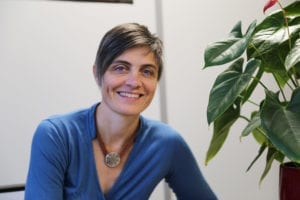 Lucille is a volunteer leader with a combined experience of over 20 years in ASIC/SoC design and in technical teams' management covering all the steps from design phases to supply chain management and ready-to-use devices delivery. At Dolphin Integration, she began her career working as physical implementation engineer on customers' sites (STMicroelectronics, Texas Instrument) in France and in USA before evolving towards project management and leadership, as well as customer technical relations. She was quickly put in charge of operational management, overseeing technical teams, partnerships development (IP partners, silicon foundries), management of French & European collaborative projects. Lucille has ben tirelessly promoting the culture of honoring commitments and excellence, both mandatory in our domain.
Lucille brings her broad expertise in micro/nano electronics, as well as her tenacity and engagement, always honoring end-to-end commitments.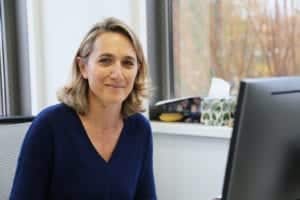 Agnès brings her vast experience of over 20 years in finance, accounting, administrative responsibilities and the establishment and management of a demanding quality system. She started her career in the banking sector (reporting, KPIs, profitability analysis) before supervising the finance department of Crédit Agricole's online broker (periodic closing, consolidated advances, budgets & forecasts). She then jumped into the micro/nano electronic industry as a financial and administrative manager. In doing so and, in addition to her main expertise, she contributed to business plans and got involved in the implementation of financing solutions to sustain innovations. She quickly occupied the position of CFO overseeing both the accounting department and the HR team: complete budget process, board of directors, main interface of tax auditors / controllers and banks, always in the spirit of building and maintaining better relationships, etc. Agnès also led the quality team through the implementation of demanding QMS certifications.
Agnès brings her expertise in business and financial planning as well as process set up. Her caring involvement and always-constructive approach bring the team together on both business and human levels.

Supported by a newly created Advisory Board
We believe that sharing and diversity galvanize innovation. Accordingly we decided to set up an Advisory Board comprised of experienced members from every area related to our mission and vision. Our Advisory Board challenges our strategic plans in the fields of business, organizational development, international growth, etc., and helps us expand our network , in order to help us establish connections in different complimentary fields.
This committee is called upon to evolve with our rapid and solid growth in order to anticipate the challenges to come and allow us to pursue our ambitious objectives.
Established in early 2018 in Grenoble, IC'Alps is a fabless semiconductor company developing state-of-the-art full custom Integrated Circuits (IC) and managing the supply chain.
Read more