AnySilicon, the leading marketplace for ASIC service providers, announced today that IC'Alps, a fabless semiconductor company developing state-of-the-art fully custom Integrated Circuits (IC) combined with a complete management of the supply chain, has joined AnySilicon to promote its design & supply services. As part of the AnySilicon platform, IC'Alps will gain access to a full range of online marketing services to showcase its offering, increase exposure and generate leads.
AnySilicon is an online marketplace linking ASIC service providers and companies in search of IC vendors. Covering ASIC design, IP core, verification, validation, packaging, testing, and turnkey service providers, the AnySilicon site allows companies to easily find ASIC vendors anywhere in the world with specific domain expertise that match their needs.
Founded in 2011, AnySilicon is the best way to explore, find and contact semiconductor service providers and IP vendors online.
AnySilicon is a unique ASIC services and IP marketplace that covers all domains starting from ASIC design to production and also an IP portal to help ASIC decision makers find the best partner with the right solution, best cost and shortest time to market.
AnySilicon is part of HardwareBee.com which consists of a marketplace for electronic design services.
Want to know more about our portfolio of semiconductor services?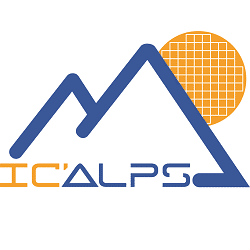 IC'Alps is your one-stop-shop ASIC partner.
The company provides customers with a complete offering for Application-Specific Integrated Circuits (ASIC) and Systems on Chip (SoC) development from circuit specification, mastering design in-house, up to the management of the entire production supply chain.
IC'Alps is EN 9100:2018, ISO 13485:2016 and ISO 9001:2015 certified, as well as Common Criteria ready.