Arm Startup Day is a new, half-day virtual event for young companies building or utilizing next-generation hardware products.
The free event will cover how to go from product experimentation to execution with support from Arm and its world-leading ecosystem, industry landscape analysis from leading investors, the opportunities of artificial intelligence and the internet of things and the shared future opportunities for developers at the intersection of hardware and software.
Being an active member of the Arm Approved Design Partner Program, IC'Alps will be part of this 100% digital event.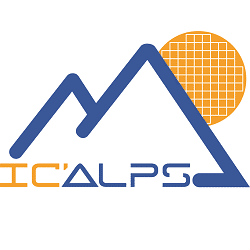 Tech Talk
Register for this live event to access IC'Alps Tech Talk on-demand: Defining The SoC & The Appropriate Business Model
Elsa Bernard-Moulin, Marketing Manager at IC'Alps shares her advice on defining the SoC and the appropriate business model to secure your RoI and achieve success when it comes to design & supply of Arm-based SoCs.
Discover our video on the development and manufacturing of Arm-based SoCs