Vital signs acquisition ASIC
The low-power implantable ASIC includes bio-impedance and ECG measurement read-outs for proactive management of heart failure.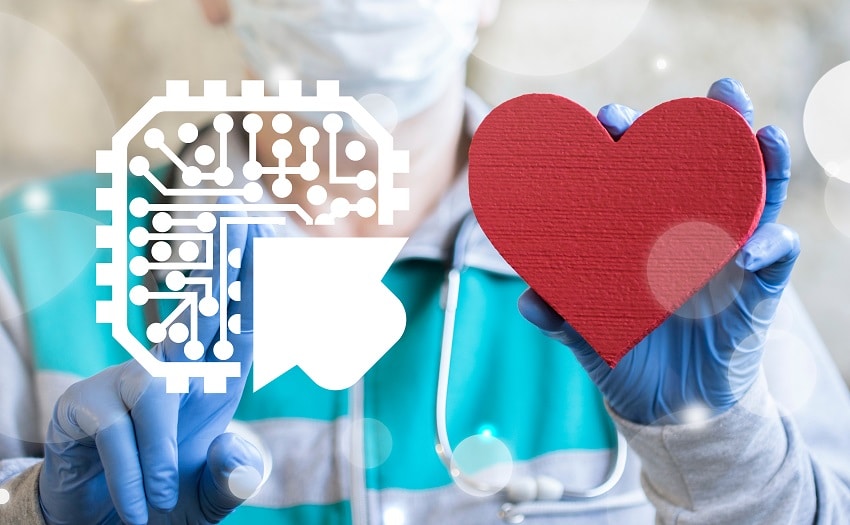 Application
This ASIC is part of an innovative digital stethoscope implanted in the digestive tract of a patient by endoscopy.  The goal is to provide a tele-monitoring solution to track physical and cardio-respiratory vital signs of a patient and prevent acute cardiac decompensations, thus reducing re-hospitalizations for relapsing heart failure.
To achieve this, the stethoscope embeds several sensors to collect patient's health data.
Customer request
SentinHealth is a Medtech startup focused on the development of AI powered integrated solutions to prevent and monitor exacerbations of chronic diseases including heart failure.
After a proof of concept, using available off-the-shelf integrated circuits (ASSP) to demonstrate the relevance of monitoring cardiopulmonary parameters from the stomach, SentinHealth was looking for an electronic system with higher computing efficiency and lower power consumption to enable continuous patient monitoring of ECG and Bio-Z for years.
The solution is to replace the previous electronics based on ASSP by an all-in-one ASIC solution enabling physiological data acquisition, data processing and wireless data communication.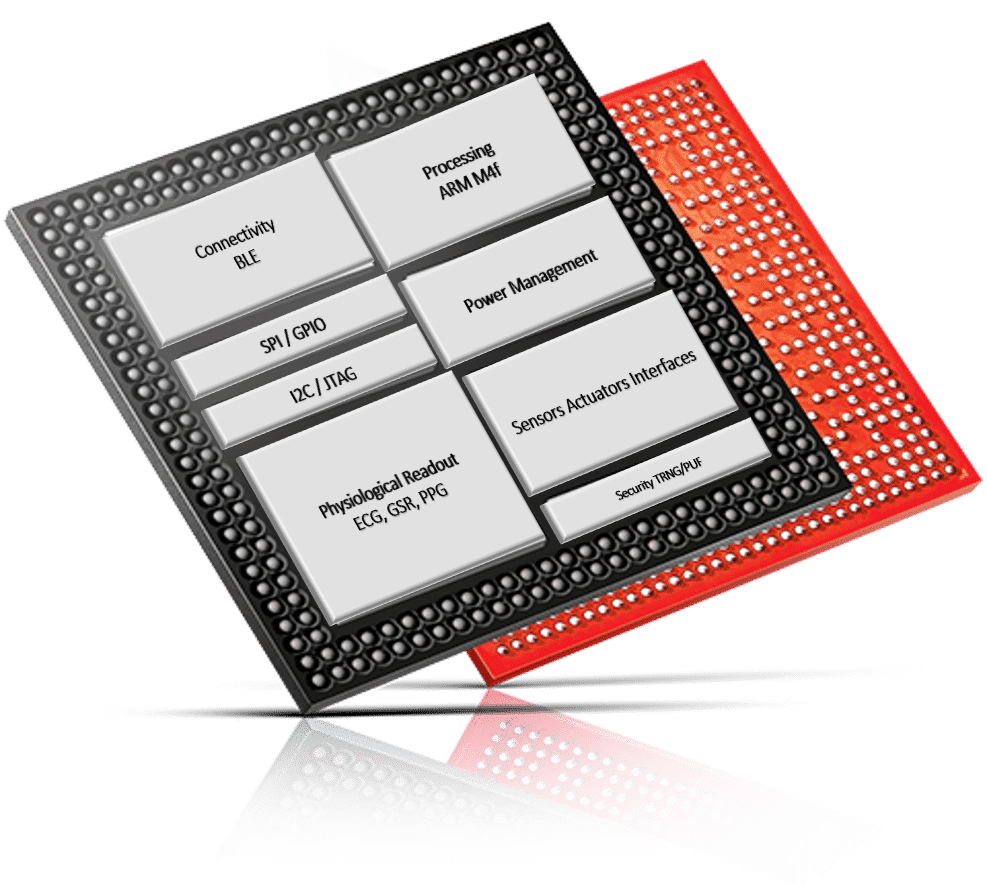 Our approach
We have developed an ASIC solution exclusive and custom made for SentinHealth.
From the IC architecture phase, our experts have assessed the required accuracy for each bio-sensor, as well as the optimum activity of each function with respect to the device specificities, to determine the optimal circuit architecture. In doing so, they managed to divide power consumption by 10 versus previous electronics based on ASSP, which will ultimately enable a device autonomy of up to 5 years.
Furthermore, by transferring data processing to custom hardware and optimized MCU, the overall computing efficiency is greatly enhanced.
Finally, the electronics volume can be greatly reduced, giving more space for the battery in the implant.
ASIC features
Mixed-signal ASIC solution designed with ISO 13485 flow
Analog Front End for continuous ECG and Bio-Z monitoring
Secure elements (AES/TRNG)
Accelerometer and gyroscope to detect patient activity
Temperature sensor interfaces
Ultra-low power MCU for data processing
Looking for an ISO 13485 certified ASIC design & supply partner?
Let's get in touch with our Business Managers for an initial discussion or to request an ASIC Design Consultation!