ISO 13485-2016, ISO 9001-2015 and EN 9100-2018 certified QMS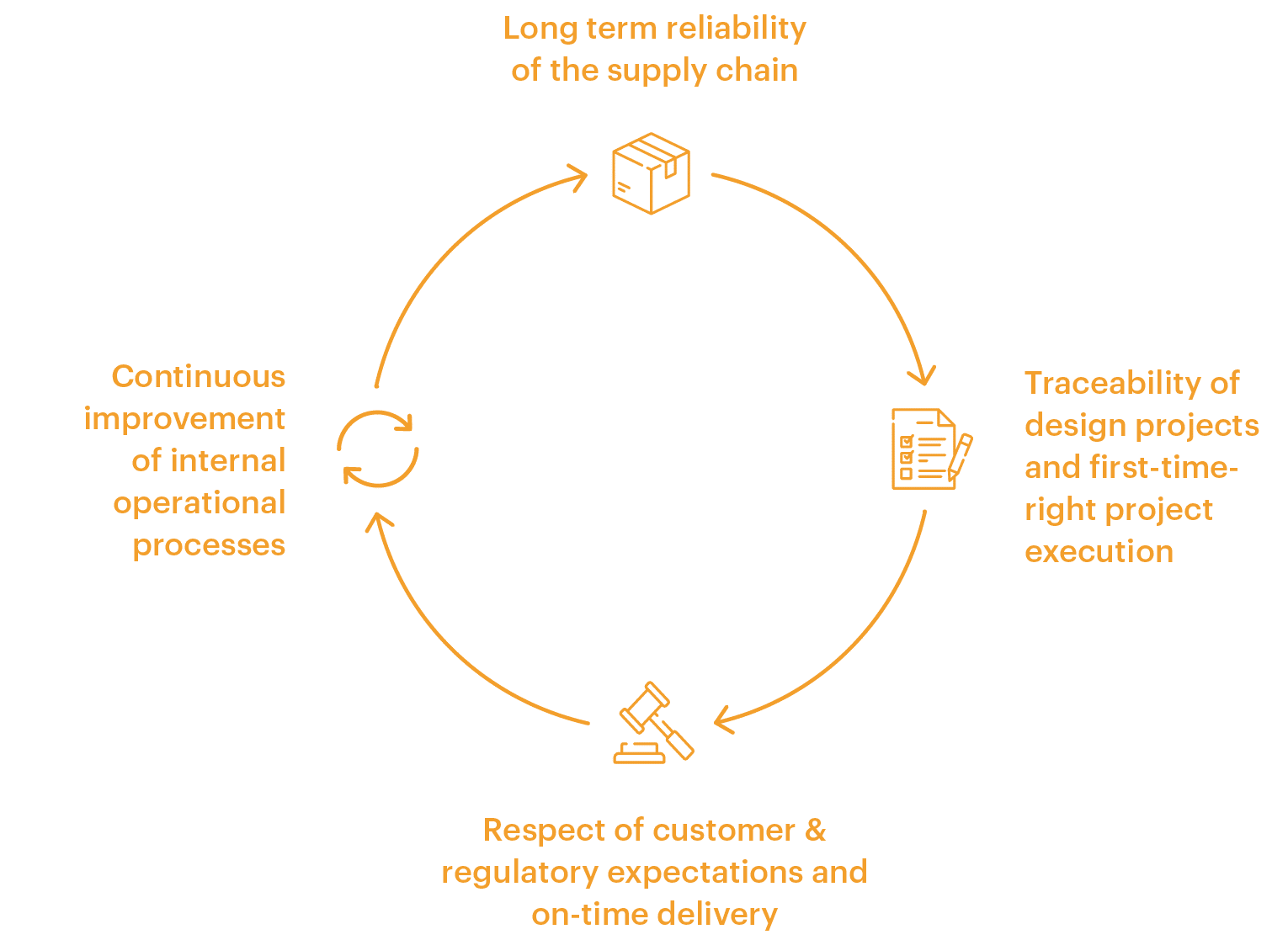 Whether your device is medical, aerospace, industrial or consumer, our commitment to quality will be reflected from specification to supply of your custom Integrated Circuit (ASIC).
Why selecting a certified partner?
Check this short video of Agnes, our CFO & Quality Manager to know more about the advantages of selecting a certified partner for your ASIC project.